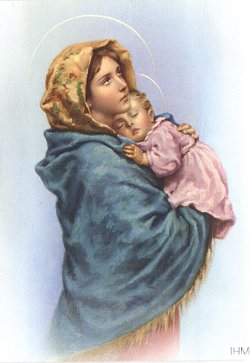 The Gabriel Project is a Pro Life Catholic Ministry dedicated to helping Moms and Babies in the Johnstown Community.  If you would like to learn more about The Gabriel Project please call Stephanie at 254-2211.
The Generation for Life/Gabriel Project invites all to join them in peaceful prayer every Thursday 4 till 5 PM in front of Planned Parenthood, Franklin Street. We also meet every third Wednesday at St. Francis Activity Center at 7PM.  Eucharistic Adoration for Life is held at St. Therese Church, Decker Avenue Fridays 7 till 8PM.
God Bless you all for your prayers and support.
Gabriel Project Newsletter March, Page 1
Gabriel Project Newsletter, March Page 2
Gabriel Project Newsletter February 2014 – Page 1
Gabriel Project Newsletter February 2014 – Page 2
PRAYER FOR RESPECT FOR LIFE
God of life and love, You created us in Your image and sent Your Son to bring us life.
Instill in us a respect for all life, from conception to natural death.  Empower us to work for justice for the poor.  Nourish us that we may bring food to the hungry.  Inspire us to cherish the fragile life of the unborn.  Strengthen us to bring comfort to the chronically ill.  Teach us to treat the aging with dignity and respect.  Bring us one day into the glory of everlasting life.  We ask this through Christ Our Lord.  Amen.
Audio clip: Adobe Flash Player (version 9 or above) is required to play this audio clip. Download the latest version here. You also need to have JavaScript enabled in your browser.