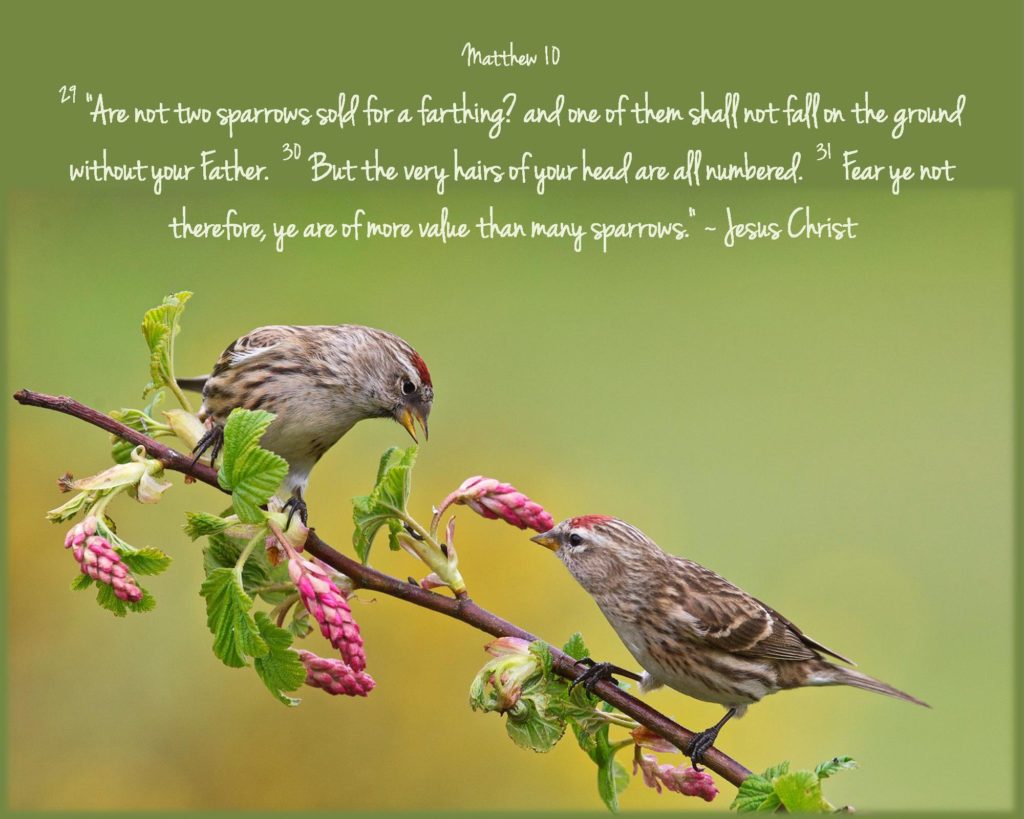 CONGRATULATIONS GRADUATES! – Rebecca Scarff, Greater Johnstown High School; Noelle Smith, Greater Johnstown Middle School; Samantha Troyan, Divine Mercy Academy.
PARISH OFFICE will be open from 9:00AM until12Noon, Monday, June 26 thru Thursday, June 29. The office will be CLOSED on Monday, July 3 and Tuesday, July 4.
ROSARY SOCIETY will meet the first Monday of each month at 6:00PM in the Church with Exposition of the Blessed Sacrament, Rosary and Benediction and a reflection. Come & join us! The next meeting will take place on Monday, July 3.
FRIDAY, July 7 is the First Friday of the month. Adoration will begin after the 8:00AM Mass and continue until 5:30PM. Signup sheets are in the vestibule of the Church. There should be at least two adorers present for each time slot. (This is also a matter of safety for the Blessed Sacrament – adorers adore and protect.)
THANK YOU to the Men's Club for sponsoring the Father's Day treat last week! Your efforts were greatly appreciated.
IF YOU WOULD LIKE to light a candle in honor of Our Lady of Fatima, please contact the Parish Office. The offering of $3.00 may be placed in the candle money box at the rear of the Church.
VACATION BIBLE SCHOOL will take place Monday, July 9 through Friday, July 14 from 9:00AM until 12Noon at the Activity Center. Registration forms are available in the vestibule. This summer your children will embark on a discovery to hear the special mission God has for each one of them. Students explore marriage, the priesthood, religious life and missionaries during this energetic, Catholic Vocation Bible School! Exciting assemblies, creative art, fun games, terrific music, Catholic prayers, yummy snacks, remarkable role plays and more await your families. PLEASE REGISTER ASAP in order for us to prepare crafts, snacks, etc. You are asked to provide a clean white T-shirt for your child and place in the basket located in the vestibule. AIDES are asked to attend a meeting in the Activities Center on Monday, July 3 at 11:00AM.BRICK PAVING PROJECT – Please be aware that we have been in contact with Hilltop Nursery and have been assured that as soon as engraved bricks are received they will be placed. Thank you for your patience.
VISITNG MISSIONARY –Fr. Geejo Pattath, V.C., and all the Vincentian Missionaries thank you for your prayers and generous mission offering last weekend. Your offerings will help them to carry out their many missionary, educational and charitable activities in their missions and will help them educate young men studying for the Priesthood. If you did not have an opportunity to make an offering or would like to make an additional offering you can make your offering through the general parish collection in a specially marked envelope. Thank you very much for your generous support. If you would like to sponsor a seminarian and help him to become a Priest, you may write: Fr. Francis Cheruparampil V.C., Mission Procurator, PO Box 45, Hazlet, NJ 07330 or email fcheru@ao.com. The Vincentian Missionaries keep you and St. Francis of Assis Parish in their prayers and Masses.
In honor of the 100th Anniversary of the Apparitions of Our Lady of Fatima, Lodestar Tours and St. Francis of Assisi Church: Pilgrimage to the Basilica of the National Shrine of Our Lady of Fatima and Niagara Falls, NY, September 28 & 29, 2017. Cost: $165.00 per person, twin accommodations, $155 per person triple, $150.00 per person quad. $225.00 single accommodations. Price includes: Round trip deluxe motor coach with Lodestar Bus Lines, 1 night hotel accommodation at the Comfort Inn "The Pointe", full hot breakfast is included, baggage handling, taxes and driver's gratuity. Deposit of $50.00 per person is required to book your reservation… balance due by August 16, 2017. No refunds unless replacement is found. For reservations or information contact: Fran King, 250 Spring St., Johnstown, PA 15906, phone (814) 536-3667. Make checks payable to St. Francis of Assisi Church. If you have a passport, you can walk across the bridge to the Canadian side.
CATHOLIC MINISTRIES DRIVE (formerly known as the Annual Catholic Appeal) has now begun. While each parish is asked to achieve a "target" amount, unlike other years the parish will not be assessed if its target is not reached. The target amount for St. Francis of Assisi is $18,608.00 which breaks down to $59.26 per family. Contributions exceeding the target will be refunded to the parish. Total received as of June 21: 54 of 314 families contributed $6,395.50 which is 34% of our goal. Let's keep working to meet the Parish goal. Thanks to all who have contributed to help meet the goal.
UPCOMING EVENTS
Sunday, July 25 – 9:30AM Mass to honor graduates
Monday, July 10 thru Friday, July 14 – Vacation Bible School
Thursday, Sept. 28 & Fri., Sept. 29 – Trip to Basilica of the National Shrine of Our Lady of Fatima, Lewiston, NY
TIME, TALENT and TREASURE
As the Pastor of your Parish I am pleased to see how generous you are with your TREASURE which is used for all our operating expenses. Your generosity is also noted for special collections, mission appeals and other extraordinary purposes such as our new undertaking of foodstuffs (weekly) for the St. Vincent de Paul Soup Kitchen.
I am truly grateful for your TREASURE. Now I am making an appeal for your TIME and TALENT. Have you considered volunteering to be a member of the PARISH COUNCIL or FINANCE COUNCIL? These councils meet ordinarily once a month (FINANCE COUNCIL 2nd Thursday of the month from 6-8PM; PARISH COUNCIL 3rd Thursday of the month from 6-8PM).
I am also making an appeal for new members for our various ministries – EXTRORDINARY MINISTERS of HOLY COMMUNION, LECTORS, ADULT ALTAR SERVERS (weekdays and funerals), YOUNG ALTAR SERVERS (weekends), USHERS and COLLECTORS (weekend Masses), CHOIR MEMBERS (practice on Wednesday evenings, 9:30AM Mass and other special celebrations), Men's Club, (new) Rosary Society), Liturgy Committee. If you are interested, please complete the enclosed registration form and return it via the collection basket or mail it to the Parish Office.
Thank you so very much for your prayerful consideration of offering your TIME and TALENT to your Parish.
May the Lord Bless you and keep you.
Prayerfully,
fr. Anthony Francis
GREAT JOB St. Francis of Assisi Parish on feeding the hungry. The project started on February 12. We collected so far: February – more than 249 pounds and cash; March – 256 pounds of food; April – 206 pounds of food; May – 186 pounds of food! This is wonderful and St. Vincent de Paul Soup Kitchen's Food for Families really appreciates everything we give them. Thanks so much and please help us to continue over the summer when the need continues. It is Jesus Who is saying "Just as you did for the least of My brethren, you did for Me." God Bless you!
PILGRIMAGE – In commemoration of the 100th Anniversary of the Milita Immaculata, a Pilgrimage to Rome and Poland is being organized to depart on August 7-18, 2017 under the Spiritual direction of Fr. James McCurry. This special pilgrimage includes 3 days in Rome with excursion to Assisi and 7 days in Poland visiting Warsaw, Niepokalanow, Czestochowa, Auschwitz – site of St. Maximillian Kolbe martyrdom, Wadowice, Krakow, Wieliczka, Lagiewniki. For Pilgrimage flyer contact the Parish Office or the tour operator, PAT Tours at 1-800-388-0988, email:info@pattours.com
ONLINE GIVING, a web-based electronic application is now being offered to our parishioners. We are providing this service so that you have the option to manage your contributions online or with your envelopes. This service is safe and secure. Sign up for Online Giving by visiting our website: http://www.stfrancisofassisijohnstown.com and selecting the Online Giving link.
Audio clip: Adobe Flash Player (version 9 or above) is required to play this audio clip. Download the latest version here. You also need to have JavaScript enabled in your browser.