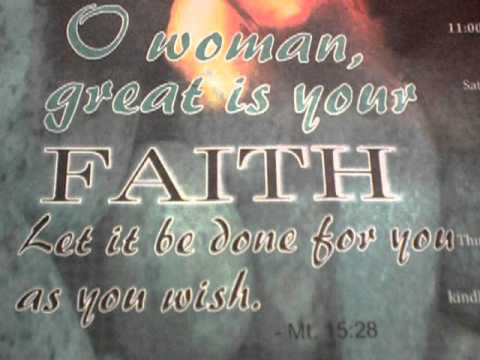 FISH FRY will take place on Friday, September 8 from 11:00AM until 6:00PM. HELP is needed all day. Please consider sharing some of your time and talent. In order for the Fish Fries to continue, YOUR ASSISTANCE is vital. This is an excellent opportunity for students and Confirmation candidates to fulfill their obligation for service hours. Donations of baked goods for a bake sale in conjunction with the Fish Fry will be gratefully accepted.
THANK YOU to all who purchased Men's Club Labor Day Tickets. All tickets have been distributed. Please make returns as soon as possible.
ST. FRANCIS OF ASSISI CHOIR will begin practices on Wednesday, September 6 at 6:30PM. Singers are invited and needed. Being able to read music is not necessary. For additional information call Gale at 539-0155
ROSARY SOCIETY will meet on Monday, September 11 at 6:00PM in the Church with Exposition of the Blessed Sacrament, Rosary and Benediction and a reflection. Come & join us! Please note the date change due to the Labor Day Holiday.
WINTER SPECIAL tickets for the month of January 2018 will be available for purchase next weekend. Chance to win $500 on New Year's Day, $100 on Saturdays and Sundays and $50 each weekday. Cost: $5.00. Tickets will also be available at the Fish Fry.
IF YOU WOULD LIKE to light a candle in honor of Our Lady of Fatima, please contact the Parish Office. The offering of $3.00 may be placed in an envelope marked Fatima Candle and placed in the candle money box at the rear of the Church.
BRICK PAVING PROJECT – NOTE: New bricks are continuing to be installed. Please be aware that we have been in contact with Hilltop Nursery and have been assured that as soon as engraved bricks are received they will be placed. A new engraver has been hired by Hilltop. Thank you for your patience.
IN HONOR of the 100th Anniversary of the Apparitions of Our Lady of Fatima, Lodestar Tours and St. Francis of Assisi Church: Pilgrimage to the Basilica of the National Shrine of Our Lady of Fatima and Niagara Falls, NY, September 28 & 29, 2017. Reservations are still being accepted. All those who are accompanying us…balance is now due. No refunds unless replacement is found. For reservations or information contact: Fran King, 250 Spring St., Johnstown, PA 15906, phone (814) 536-3667. Make checks payable to St. Francis of Assisi Church. Itinerary forthcoming along with a meeting of all pilgrims (TBA).
CATHOLIC MINISTRIES DRIVE (formerly known as the Annual Catholic Appeal) has now begun. The target amount for St. Francis of Assisi is $18,608.00 which breaks down to $59.26 per family. Contributions exceeding the target will be refunded to the parish. Total received as of August 7: 66 of 314 families contributed $8,995.00 which is 48% of our goal. Let's keep working to meet the Parish goal. Thanks to all who have contributed to help meet the goal.
UPCOMING EVENTS
Wednesday, September 6 – Choir Practice – 6:30PM
Friday, September 8 – Fish Fry – 11:00AM – 6:00PM.
Sunday, September 10 – Religious Education Classes begin – 10:45AM – 12Noon – Resurrection Parish Center
Monday, September 11 – Rosary Society – 6:00PM
Thursday, Sept. 28 & Fri., Sept. 29 – Trip to Basilica of the National Shrine of Our Lady of Fatima, Lewiston, NY
ST. FRANCIS OF ASSISI YOUTH FAITH FORMATION PROGRAMS– Our Faith Formation Goals are simple: We aim to grow in love of God and ourselves and to spread that love to those around us. We aim to have our young people find community with each other and feel part of our parish family. Faith formation is life long and ongoing. It is an important part of your child's life. She/he should be attending classes whether or not it is a sacramental year. All classes meet in Resurrection Parish Center on Chestnut St. Classes for our youth are held from September 10 until the beginning of May. Pre-K through eighth grade classes meet Sunday after the 9:30AM Mass until Noon. 9TH AND 10TH COFIRMATION CLASSES WILL ALSO TAKE PLACE ON SUNDAY at the Resurrection Oratory from after the 9:30AM Mass until Noon. THE 11TH GRADE CONFIRMATION CLASS will meet the second Sunday of each month at the Rectory. REGISTRATION FORMS CAN BE FOUND IN THE VESTIBULE OF THE CHURCH or by using the link below. Sacramental preparation and celebration of the Sacraments of Penance / Reconciliation, First Eucharist, and Confirmation is to be parish based and family inclusive. It is presumed that candidates and their parents participate weekly at Sunday Mass at their parish. Parish based sacramental preparation is in addition to education in either the Catholic School or home schooling.
TIME, TALENT and TREASURE
As the Pastor of your Parish I am pleased to see how generous you are with your TREASURE which is used for all our operating expenses. Your generosity is also noted for special collections, mission appeals and other extraordinary purposes such as our new undertaking of foodstuffs (weekly) for the St. Vincent de Paul Soup Kitchen.
I am truly grateful for your TREASURE. Now I am making an appeal for your TIME and TALENT. Have you considered volunteering to be a member of the PARISH COUNCIL or FINANCE COUNCIL? These councils meet ordinarily once a month (FINANCE COUNCIL 2nd Thursday of the month from 6-8PM; PARISH COUNCIL 3rd Thursday of the month from 6-8PM).
I am also making an appeal for new members for our various ministries – EXTRORDINARY MINISTERS of HOLY COMMUNION, LECTORS, ADULT ALTAR SERVERS (weekdays and funerals), YOUNG ALTAR SERVERS (weekends), USHERS and COLLECTORS (weekend Masses), CHOIR MEMBERS (practice on Wednesday evenings, 9:30AM Mass and other special celebrations), Men's Club, (new) Rosary Society), Liturgy Committee. If you are interested, please complete the enclosed registration form and return it via the collection basket or mail it to the Parish Office.
Thank you so very much for your prayerful consideration of offering your TIME and TALENT to your Parish.
May the Lord Bless you and keep you.
Prayerfully,
fr. Anthony Francis
GREAT JOB St. Francis of Assisi Parish on feeding the hungry. The project started on February 12. We collected so far: February – more than 249 pounds and cash; March – 256 pounds of food; April – 206 pounds of food; May – 186 pounds of food! This is wonderful and St. Vincent de Paul Soup Kitchen's Food for Families really appreciates everything we give them. Thanks so much and please help us to continue over the summer when the need continues. It is Jesus Who is saying "Just as you did for the least of My brethren, you did for Me." God Bless you!
ONLINE GIVING, a web-based electronic application is now being offered to our parishioners. We are providing this service so that you have the option to manage your contributions online or with your envelopes. This service is safe and secure. Sign up for Online Giving by visiting our website: http://www.stfrancisofassisijohnstown.com and selecting the Online Giving link.
Audio clip: Adobe Flash Player (version 9 or above) is required to play this audio clip. Download the latest version here. You also need to have JavaScript enabled in your browser.