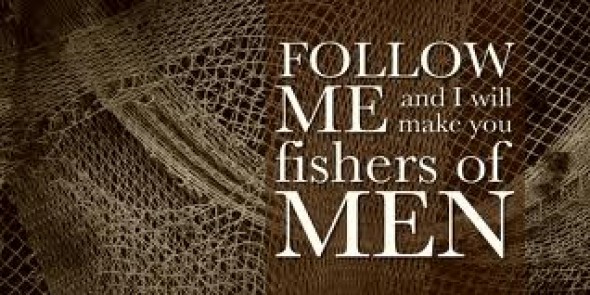 10th ANNUAL GOB DAY – Saturday, January 27 beginning at 10:00AM at the Galleria. Come and vote for St. Francis of Assisi!
FISH FRY – The next Fish Fry has been scheduled for Ash Wednesday, February 14 from 11:00AM until 6:00PM. MUCH HELP IS NEEDED in order for the Fish Fry to take place. We are asking that you sign up to assist (even you are a regular!) by using the signup sheet located in the main vestibule. Please indicate the time(s) you are available and the area (please choose two) you would like to help. If there is not enough help, the fate of the Fish Fry will have to be evaluated. Thank you for your consideration.
THE GABRIEL PROJECT would like to express sincere appreciation to those who so generously donated presents for this years Christmas Tree project. All the babies in our care received warm clothes, diapers and other necessities. Thank you so much!
MARDI GRAS – Saturday, February 3, 2018 featuring "Flood City Brass" from 6:00PM until11:00PM. Delicious Turkey Dinner, great door prizes, chances to win all evening with qualifiers, baskets, 50/50 tickets, etc. Tickets: Adults – $20, children 6-17 – $10, under 5 – free. "All You Can Drink" Beer bracelet for $5.00. Cash bar available – no outside beverages. Doors open at 5:00PM. Tickets go on sale this weekend.
MARDI GRAS COMMITTEE is asking for donations of baskets valued at a minimum of $25 or donations of items for baskets. Please call Alice at 536-0948 for more information.
MEN'S CLUB Valentine Day Tickets are available in the vestibule after all Masses.
PLEASE NOTE: Winners of the Winter Special Ticket will be paid on a WEEKLY basis. Thank you for your patience. Winners to date: January 8 – #492 – fr. Anthony Francis; January 9 – #346 – Elaine Herman; January 10 – #183 – Matt Fabry; January 11 – #962 – St. Francis of Assisi; January 12 – #991 – St. Francis of Assisi; January 13 – #550 – Joe Seback; January 14 – #166 – Janet Hay; January 15 – #759 – Bonnie Madison.
BISHOP MARK has directed parishes in the Diocese not to distribute the Precious Blood in any form effective January 13-14. It is the belief of the Catholic Church that the whole Body of Christ is present under either form of consecrated bread and wine. The Bishop has also directed that the faithful should avoid bodily contact, such as shaking hands, during the Sign of Peace. A genuine nod of the head with eye contact with others at Mass will be the temporary practice. Bishop Bartchak's directives are the result of an advisory from public health officials that cases of the flu and similar contagious viruses remain a serious health concern at this time. During this flu season, reception of Holy Communion on the hand is encouraged; however, reception on the tongue may not be denied. The Bishop's directive will be followed throughout the winter months or until the flu season ends. The Diocese will announce when parishes may return to their regular practices.
UPCOMING EVENTS
Sunday, January 21, 28 – Religious Education – 10:45AM – 12Noon
Sunday, January 21 – Confirmation Class – 6:00PM – 8:00PM
Saturday, February 3 – Mardi Gras – 6:00PM – 11:00PM
Wednesday, February 14 – Ash Wednesday – Fish Fry


ARISE – ALL parishes throughout the Diocese are working with ARISE to acknowledge and bring to the forefront the gifts that already exist among the People of God in this 8 county area. This is a two and a half year process that involves 5 six week sessions. (Think "Disciples in Mission"). Sessions can be designed for different groups: men, women, married couples, divorced/separated, religious education families, etc. Each group will need leaders and the parish will need one or two parishioners willing to coordinate the program. Please note: it was stressed that this is NOT to be run by the pastor of the parish! The People of God have been given the same Spirit with many gifts. What is needed is that these gifts are now brought forth and used for the benefit of each parish and the Diocese at large! Please pray the following for the success of this program:
Holy Mary, Mother of God and Mother of the Church, you have given the world its true light, Jesus, your son – the Son of God. You abandoned yourself completely to God's call and thus became a wellspring of the goodness which flows forth from Him. Show us Jesus. Lead us to Him. Teach us to know Jesus and to love Him. Help us to open the door of Christ's love by sharing our Faith and living our Faith with each other and with all who are searching for the way, the truth and the hope and promise of Eternal Life. As patroness of the Diocese of Altoona-Johnstwon be with us on our journey to ARISE Together in Christ. Pray for us, Mother of the Church, Pray for us!
ST. FRANCIS OF ASSISI YOUTH FAITH FORMATION PROGRAMS– Our Faith Formation Goals are simple: We aim to grow in love of God and ourselves and to spread that love to those around us. We aim to have our young people find community with each other and feel part of our parish family. Faith formation is life long and ongoing. It is an important part of your child's life. She/he should be attending classes whether or not it is a sacramental year. All classes meet in Resurrection Parish Center on Chestnut St. Classes for our youth are held from September 10 until the beginning of May. Pre-K through eighth grade classes meet Sunday after the 9:30AM Mass until Noon. 9TH AND 10TH COFIRMATION CLASSES WILL ALSO TAKE PLACE ON SUNDAY at the Resurrection Oratory from after the 9:30AM Mass until Noon. THE 11TH GRADE CONFIRMATION CLASS will meet the second Sunday of each month at the Rectory. REGISTRATION FORMS CAN BE FOUND IN THE VESTIBULE OF THE CHURCH or by using the link below. Sacramental preparation and celebration of the Sacraments of Penance / Reconciliation, First Eucharist, and Confirmation is to be parish based and family inclusive. It is presumed that candidates and their parents participate weekly at Sunday Mass at their parish. Parish based sacramental preparation is in addition to education in either the Catholic School or home schooling.
TIME, TALENT and TREASURE
As the Pastor of your Parish I am pleased to see how generous you are with your TREASURE which is used for all our operating expenses. Your generosity is also noted for special collections, mission appeals and other extraordinary purposes such as our new undertaking of foodstuffs (weekly) for the St. Vincent de Paul Soup Kitchen.
I am truly grateful for your TREASURE. Now I am making an appeal for your TIME and TALENT. Have you considered volunteering to be a member of the PARISH COUNCIL or FINANCE COUNCIL? These councils meet ordinarily once a month (FINANCE COUNCIL 2nd Thursday of the month from 6-8PM; PARISH COUNCIL 3rd Thursday of the month from 6-8PM).
I am also making an appeal for new members for our various ministries – EXTRORDINARY MINISTERS of HOLY COMMUNION, LECTORS, ADULT ALTAR SERVERS (weekdays and funerals), YOUNG ALTAR SERVERS (weekends), USHERS and COLLECTORS (weekend Masses), CHOIR MEMBERS (practice on Wednesday evenings, 9:30AM Mass and other special celebrations), Men's Club, (new) Rosary Society), Liturgy Committee. If you are interested, please complete the enclosed registration form and return it via the collection basket or mail it to the Parish Office.
Thank you so very much for your prayerful consideration of offering your TIME and TALENT to your Parish.
May the Lord Bless you and keep you.
Prayerfully,
fr. Anthony Francis
ONLINE GIVING, a web-based electronic application is now being offered to our parishioners. We are providing this service so that you have the option to manage your contributions online or with your envelopes. This service is safe and secure. Sign up for Online Giving by visiting our website: http://www.stfrancisofassisijohnstown.com and selecting the Online Giving link.
Audio clip: Adobe Flash Player (version 9 or above) is required to play this audio clip. Download the latest version here. You also need to have JavaScript enabled in your browser.