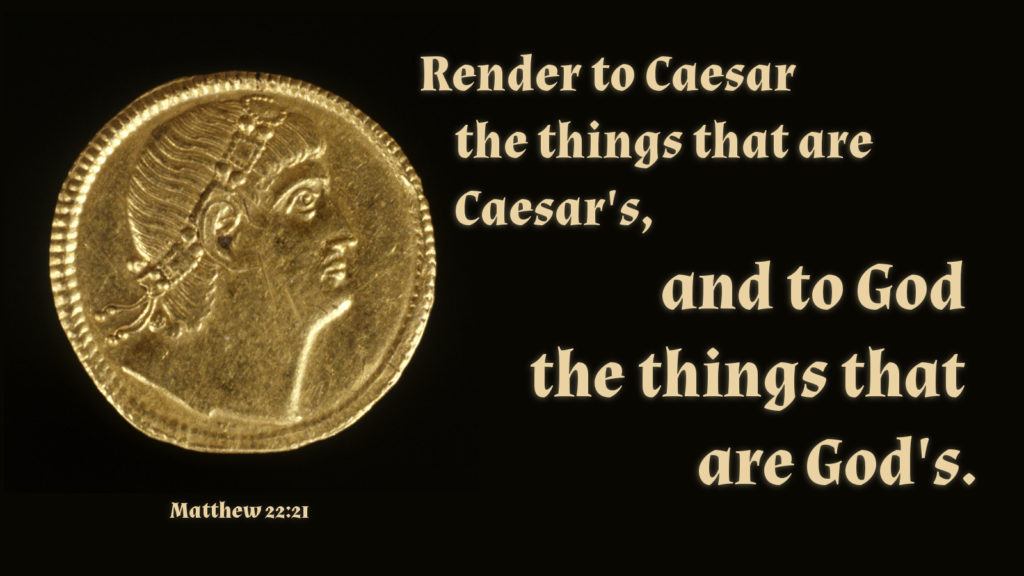 DEACON BRUCE is offering a course entitled "Days of the Martyrs." The course will cover the period of the second and third centuries; when politics and persecution forged a global Faith of Christianity. The course will cover persecutions of the Church and internal division on matters of Faith. The relationship between Judaism and the conversion to Christianity will be studied in addition to the affect the Emperors Nero and Constantine had on the Faith. The classes will be held Wednesday, Oct., 18, 25, Wednesday, Nov. 1, 8, & 15 from 6:00PM – 7:00PM in the Parish Office. The class on Wed., Nov. 1 will be at 7:00PM following the Holy Day Mass at 5:30PM.
GOB ICING will be made on Tuesday, October 24 beginning at 7:00AM. Packing of Gobs will take place on Wednesday, October 25 at 6:00PM. All help is deeply appreciated. We are looking for donations of powdered sugar, vanilla, Imperial margarine and soda and water for the thirsty workers!
CEMETERY CLEAN UP – All decorations should be removed from the cemetery between October 22 and October 29. Items remaining after October 29 will be discarded. Flags will be removed after Veteran's Day. Thank you for your cooperation.
CALLING ALL SAINTS – The children of the Parish are invited to dress as their favorite Saint and attend the 9:30 AM Mass on Sunday, October 29, 2017. Costumes will be provided, however you are welcome to dress your child as the Saint of his/her choice. The children are asked to gather in the vestibule of the Church no later than 9:00 AM so we can dress the children in costume. Plan on taking part in this tribute to All Saints! The children will also take part in the Offertory Procession at Mass. It was a wonderful celebration last year and we hope to repeat it again!
ALL SOULS– If you would like to have a picture of a deceased loved one placed at the Altar for All Soul's Day, please bring the picture to the Parish Office or the Church. All photos must be received no later than Thursday, October 26.
ANNUAL MEMORIAL CELEBRATION of Parishioners who were laid to rest this year (November 1, 2016 – October 31, 2017) will be celebrated at 6:00PM on Thursday, November 2. Members of the families of the deceased are invited to take part in this Mass by lighting a candle in their memory. Please contact the Parish Office if you or a member of the family or friend of our departed loved ones and are able to participate in this Liturgy. All are welcome to join us in this celebration of Christ's victory over sin and death, and the hope of Eternal Life.
FRIDAY, NOVEMBER 3 is the First Friday of the month. Adoration will begin after the 8:00AM Mass and continue until 5:30PM. Signup sheets are in the vestibule of the Church. There should be at least two adorers present for each time slot. (This is also a matter of safety for the Blessed Sacrament – adorers adore and protect.)
MEN'S CLUB TURKEY RAFFLE will take place on Sunday, November 5. Doors open at 1:00PM and raffle will take place from 2:00PM – 4:00PM. There are also envelopes in the vestibule containing raffle tickets for each family. Thank you for your continued support of the Men's Club.
ROSARY SOCIETY will meet on Monday, November 6 at 6:00PM in the Church with Exposition of the Blessed Sacrament, Rosary and Benediction and a reflection. Come & join us.
WINTER SPECIAL tickets for the month of January 2018 will be available for purchase this weekend. Chance to win $500 on New Year's Day, $100 on Saturdays and Sundays and $50 each weekday, $200 – Martin Luther King. Cost: $5.00. Tickets will also be available at the Fish Fry.
CATHOLIC MINISTRIES DRIVE (formerly known as the Annual Catholic Appeal) has now begun. The target amount for St. Francis of Assisi is $18,608.00 which breaks down to $59.26 per family. Contributions exceeding the target will be refunded to the parish. Total received as of September 30: 75 of 314 families contributed $9,867.00 which is 53% of our goal. Let's keep working to meet the Parish goal. Thanks to all who have contributed to help meet the goal.
ST. FRANCIS OF ASSISI PARISH is looking for a few Good Men…(Remember the slogan – Uncle Sam is looking for a few Good Men). There are times when our Activity Center is booked for an event and another event following the next day. (e.g., the Bandshell Banquet on Friday, Feb. 9, 2018 possibly followed on Sat., Feb. 10, 2018 for a Boy Scouts Banquet). So, we are looking for a group of Parishioners (male and female) who could come in on Saturday morning to clean up the hall and help prepare to set up the hall for the next coming event. If you are interested in volunteering your time and talent, please call the Parish Secretary (Carol Pisula) at 539-1632. The MORE HANDS, THE BETTER! Thank you and God Bless you!
UPCOMING EVENTS
Sunday, October 22, 29 – Religious Education – 10:45AM – 12Noon
Tuesday, October 24 – Gob Icing – 7:00AM
Wednesday, October 25 – Gob Packing – 6:00PM
Wednesday, October 25 – "Days of the Martyrs" – 6:00pm – 7:00PM – Rectory
SAVE THE DATE – The Shroud of Turin talk will be held once again at St. Benedict Church on Sunday, October 29 at 3:00PM. In 2013 Bill Wingard established "Shroud Talks" to present the history and science of the Shroud of Turin and tackle the biggest mystery…Is the shroud the actual burial cloth? Personal research coupled with the knowledge and help of the original photographer, Barrie Schwortz, for scientific evaluation in 1978 make for a powerful and comprehensive presentation that will not disappoint. You are invited to hear the talk and see the full size replica of the Shroud of Turin. Attendees are encouraged to bring their cameras. Priests will be available after the presentation for the Sacrament of Reconciliation. No tickets are required; a love offering will be collected. For more information contact Deacon Michael at 814-288-3036. All are welcome!
ST. FRANCIS OF ASSISI YOUTH FAITH FORMATION PROGRAMS– Our Faith Formation Goals are simple: We aim to grow in love of God and ourselves and to spread that love to those around us. We aim to have our young people find community with each other and feel part of our parish family. Faith formation is life long and ongoing. It is an important part of your child's life. She/he should be attending classes whether or not it is a sacramental year. All classes meet in Resurrection Parish Center on Chestnut St. Classes for our youth are held from September 10 until the beginning of May. Pre-K through eighth grade classes meet Sunday after the 9:30AM Mass until Noon. 9TH AND 10TH COFIRMATION CLASSES WILL ALSO TAKE PLACE ON SUNDAY at the Resurrection Oratory from after the 9:30AM Mass until Noon. THE 11TH GRADE CONFIRMATION CLASS will meet the second Sunday of each month at the Rectory. REGISTRATION FORMS CAN BE FOUND IN THE VESTIBULE OF THE CHURCH or by using the link below. Sacramental preparation and celebration of the Sacraments of Penance / Reconciliation, First Eucharist, and Confirmation is to be parish based and family inclusive. It is presumed that candidates and their parents participate weekly at Sunday Mass at their parish. Parish based sacramental preparation is in addition to education in either the Catholic School or home schooling.
TIME, TALENT and TREASURE
As the Pastor of your Parish I am pleased to see how generous you are with your TREASURE which is used for all our operating expenses. Your generosity is also noted for special collections, mission appeals and other extraordinary purposes such as our new undertaking of foodstuffs (weekly) for the St. Vincent de Paul Soup Kitchen.
I am truly grateful for your TREASURE. Now I am making an appeal for your TIME and TALENT. Have you considered volunteering to be a member of the PARISH COUNCIL or FINANCE COUNCIL? These councils meet ordinarily once a month (FINANCE COUNCIL 2nd Thursday of the month from 6-8PM; PARISH COUNCIL 3rd Thursday of the month from 6-8PM).
I am also making an appeal for new members for our various ministries – EXTRORDINARY MINISTERS of HOLY COMMUNION, LECTORS, ADULT ALTAR SERVERS (weekdays and funerals), YOUNG ALTAR SERVERS (weekends), USHERS and COLLECTORS (weekend Masses), CHOIR MEMBERS (practice on Wednesday evenings, 9:30AM Mass and other special celebrations), Men's Club, (new) Rosary Society), Liturgy Committee. If you are interested, please complete the enclosed registration form and return it via the collection basket or mail it to the Parish Office.
Thank you so very much for your prayerful consideration of offering your TIME and TALENT to your Parish.
May the Lord Bless you and keep you.
Prayerfully,
fr. Anthony Francis
GREAT JOB St. Francis of Assisi Parish on feeding the hungry. The project started on February 12. We collected so far: To date 1,245 pounds of food has been donated over a six month period! pounds of food! This is wonderful and St. Vincent de Paul Soup Kitchen's Food for Families really appreciates everything we give them. Thanks so much and please help us to continue over the summer when the need continues. It is Jesus Who is saying "Just as you did for the least of My brethren, you did for Me." God Bless you!
ONLINE GIVING, a web-based electronic application is now being offered to our parishioners. We are providing this service so that you have the option to manage your contributions online or with your envelopes. This service is safe and secure. Sign up for Online Giving by visiting our website: http://www.stfrancisofassisijohnstown.com and selecting the Online Giving link.
Audio clip: Adobe Flash Player (version 9 or above) is required to play this audio clip. Download the latest version here. You also need to have JavaScript enabled in your browser.