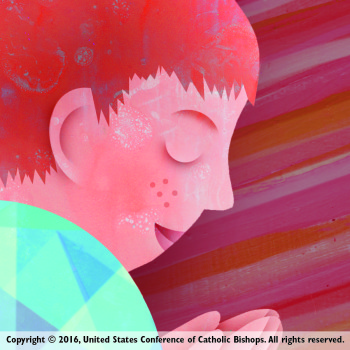 CHILDREN'S BULLETIN
Childrens Bulletin June 25, 2017
If you have or are a student attending Bishop McCort Catholic School – please contact the Parish Office in order to ensure that you can be made aware of the retreats, etc. required for Confirmation. Your cooperation is greatly appreciated. Please note: the next 11th grade Confirmation class will take place on Sunday, November 20 from 5:00PM – 7:00PM in the Rectory. All Children of the Parish in grades K – 8 are asked to participate in the 4:00PM Liturgy on Saturday, December 24. More information will be forthcoming.
ST. FRANCIS OF ASSISI YOUTH FAITH FORMATION PROGRAMS– Our Faith Formation Goals are simple: We aim to grow in love of God and ourselves and to spread that love to those around us. We aim to have our young people find community with each other and feel part of our parish family. Faith formation is life-long and ongoing. It is an important part of your child's life. She/he should be attending classes whether or not it is a sacramental year. All classes meet in Resurrection Parish Center on Chestnut St.
Classes for our youth are held from September 18 until the beginning of May
Pre-K through 10th grade classes meet Sunday after the 9:30AM Mass until Noon.
Take Note: 11th grade Confirmation class will meet the second Sunday of each month from 6:00PM – 8:00PM beginning Sunday, September 18. Classes are held in the Rectory Office. A parent/guardian/sponsor is asked to present at the first class.
Sacramental Programs – The following is recommended for all youth who will be preparing to receive any of the Sacraments listed below: They should be involved in the liturgical life of the church, receiving the Sacraments and attend Mass regularly. He/she should be enrolled in the parish Religious Education Program. We feel that sacramental preparation is a very special time. Parents are requested to take an active role as primary educators of their children in their Faith formation.
First Reconciliation – Children preparing for this Sacrament are usually in second grade or above. They also should have an elemental awareness of sin and Christ's forgiveness through the Sacrament of Penance. Students who are attending Catholic School are required to attend Religious Education Classes for sacramental preparation.
First Communion – Children preparing for this Sacrament are usually in second grade or above. They should also be able to distinguish between ordinary bread and the Eucharist. Students who are attending Catholic School are required to attend Religious Education Classes for sacramental preparation.
Confirmation – Candidates for Confirmation must be in ninth grade or above.
Please note: If you have a young person who was not enrolled last year and would like to have them be part of our Religious Education Program or have any questions please call Carol Pisula at 539-1632
Teachers
K-1 – Marlys Harrington, Aide – Danielle Newman
2 – Allison Koch, Aide – Elyse Anderson
3-4 – Christine Britton, Aide – Brian Britton
5-6 – Becky Deskevich, Aide – Denise Courter
7-8 – William Stibich, Aide – Lou Deskevich
9 – Gregory Solomon
10 – Cecilia Neiderer
11 – fr. Anthony Francis Spilka, OFMConv.
DRE – Carol Pisula
Audio clip: Adobe Flash Player (version 9 or above) is required to play this audio clip. Download the latest version here. You also need to have JavaScript enabled in your browser.