St. Francis of Assisi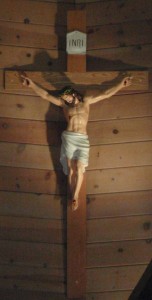 Mass Schedule Week of March 19, 2017
LENT SCHEDULE
During Lent, daily Mass (Mon. thru Fri.) will take place at 12Noon (Tues. – Mass with the Novena to St. Anthony will also be celebrated at 6:30PM).
Stations of the Cross will be prayed on all Fridays of Lent at 7:00PM.
Divine Mercy Chaplet and Lenten Lamentations will be held on Sundays at 3:00PM, followed by Benediction of the Blessed Sacrament.
Adoration of the Blessed Sacrament – First Friday 8:30 AM – 5:00 PM
Please make every effort to come and adore our Eucharistic Lord.
Confession at St. Francis of Assisi
Tuesday – 6:00 PM
Saturday – 3:15 to 3:45 PM
First Friday – 5:00 PM
Weekend Mass Schedule at St. Francis of Assisi
Saturday – 4:00 PM
Sunday – 7:30 AM and 9:30 AM

Audio clip: Adobe Flash Player (version 9 or above) is required to play this audio clip. Download the latest version here. You also need to have JavaScript enabled in your browser.