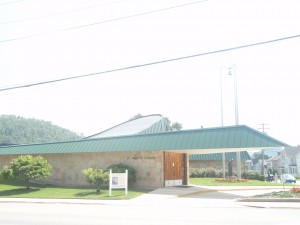 WELCOME to the Faith Communities of Saint Francis of Assisi Parish and St. Michael the Archangel Parish. We serve the Lord through our love and support to the Johnstown Community.  Please come and join us in the celebration of our Lord and Savior Jesus Christ.
Daily Mass Schedule :
Mon., Wed., Thurs., Fri. – 12Noon
Tues. – 6:30PM (Novena to St. Anthony of Padua)
First Friday – 12Noon and 5:30PM.
Eucharistic Adoration on First Friday from 12:30PM until 5:30PM.
Weekend Mass Schedule: Sat. – 4:00PM; Sun. – 7:30AM and 10:00AM
Confession: Tues. – 6:00PM; Sat. – 3:15PM-3:45PM; First Friday – 5:00PM
Mass Schedule Week of April 27, 2014
Mass Schedule Week of April 20, 2013
The Peace Prayer of St. Francis of Assisi
Lord, make me an instrument of your peace; where there is hatred, let me sow love; where there is injury, pardon; where there is doubt, faith ; where there is despair, hope; where there is darkness, light; where there is sadness, joy. O divine Master, grant that I may not so much seek to be consoled as to console; to be understood, as to understand; to be loved, as to love. For it is in giving that we receive, it is in pardoning that we are pardoned, and it is in dying that we are born to Eternal Life. Amen.

Song Lyrics
Audio clip: Adobe Flash Player (version 9 or above) is required to play this audio clip. Download the latest version here. You also need to have JavaScript enabled in your browser.